We keep our camper van ready to go year-round, but we do have a checklist to make sure our vans are ready to go for the busy summer months. So whether your camper van has been parked in the driveway all winter, or you're just swapping your ski gear for your fishing gear, keep these essentials in mind.
Research New Campsites
While solitude can be easier to find during the winter months, embrace the popular summer months with a little extra planning. Download the Wayfarer Vans App and try a new campsite. Or take advantage of the extra daylight and wander farther down the road to add your own new site to the app. Signing up for the Wayfarer Challenge can also add extra motivation to mix up your routine and log some nights in a new spot.
Restock Your Supply Cabinet
Whether you stash them in your upper cabinet, boot box, or galley, make sure you're stocked up on these summer essentials. If your camper van hasn't seen many adventures since last summer, it's a good time to double-check your safety gear too:
Sunscreen
Bug spray
Swimwear and quick-dry towels
Pantry items: spices, cooking spray, hot sauce, syrup, etc.
Safety items: first aid kit, fire extinguisher, carbon monoxide, and propane detector, check the tire pressure in your spare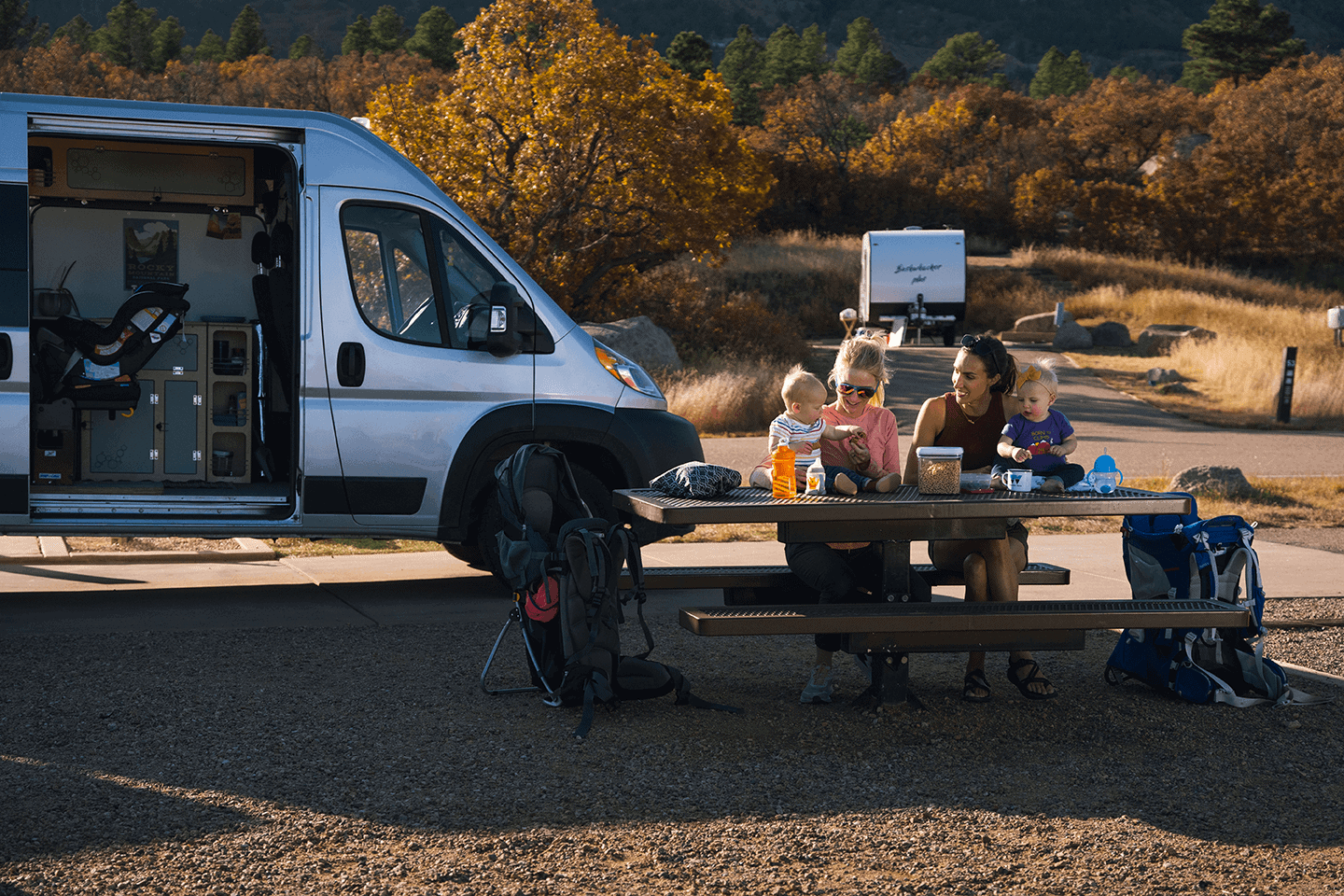 Be Fire Aware
Always check the local fire and burn restrictions, especially when you are visiting a new area. If you can't call it camping without your 'smores fix, consider a portable propane fire pit when wood and charcoal fires are not a responsible choice. If you are able to have a fire, make sure it is completely out and the coals are cool to the touch before leaving your campsite or going to bed.
Have A Plan For Cold Food Storage
There's nothing wrong with sticking with your hand-me-down Igloo cooler, but it can get old having to stop in town and buy a bag of ice every day to top it off. Check out some of the newer roto-molded coolers – even the store-brand knockoffs of the popular brands can perform really well in keeping ice frozen for days. Or, skip the ice altogether and add a Dometic Powered Cooler to your van. We carry the CFX3 35 model and find it to be the perfect size for both weekend adventures or more extended journeys in the camper van.
The summer months can be more crowded at your favorite spots, so pack your patience too. It's the perfect time to meet new friends and encourage others who may be new to camping.
Happy adventuring!